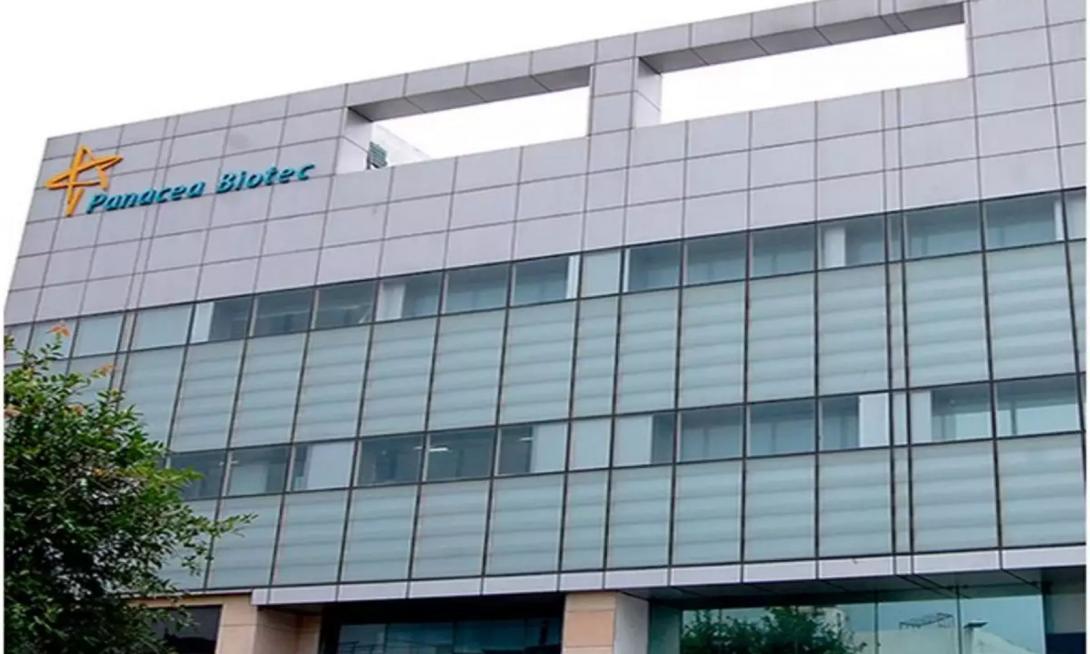 Panacea Biotec Limited
Ambala-Chandigarh Highway,
Lalru 140501
Punjab
India

Innovation in support of life.
Panacea Biotec is an Innovation driven Biotechnology company doing Research and Development, Manufacturing, Sales, Distribution and Marketing of Pharmaceuticals, Vaccines and Biosimilars.
Panacea Biotec was set up in the year 1984, under the name of Panacea Drugs Private  Limited with a commitment to make Innovative Products Affordable and Accessible to the masses. It got publically listed on Indian National Stock Exchanges in September 1995 as Panacea Biotec Ltd.
Panacea Biotec is witnessing a period of expansion across every aspect of our business from innovative products to customers in market, from manufacturing to regulatory approvals and thereby laying the foundation for translation of our vision in becoming greatest, largest and most admired biotechnology company in the World by 2020. 

Ardent Research and Development efforts have always been a great strength of Panacea Biotec. The main research areas are New Chemical Entities (NCE), New Biological Entities (NBE) Novel Drug Delivery System (NDDS) based pharmaceutical formulations, Novel peptides & human monoclonal antibodies and Vaccine development. The company has developed four distinguished, ultra-modern, state-of-art R&D centres in different locations, having internal capabilities for constant research, with over 300 highly professional and skilled scientists engaged in various aspects of research. 

Focused research efforts have led to grant of worldwide product patents valid in over 68 countries for Panacea Biotec. As on 31st March 2011, the company had filed over 1400 patent applications in various parts of the world including India. Of these, 382 have been granted patent and others are under various stages of examination or publication by the patent authorities. Some of these countries are USA, U.K., France, Germany, Italy, Sweden, Denmark, Spain, Finland, Switzerland, The Netherlands, New Zealand, Mexico, Brazil, Nigeria, Zimbabwe, Australia, South Africa, Japan, Russia, Canada, Ukraine, Korea, and China. 

Our aspirations are supported by our Globally accredited USFDA approved manufacturing facility at Baddi supported by the 4 "State-of-the-Art" R&D Centres. 

The company has ultra-modern, state-of-art production facilities at Baddi (Himachal Pradesh), Lalru (Punjab) & Delhi for manufacturing tablets, capsules (including soft gelatin), ointments (including transgel formulation) liquids, herbal formulations and vaccines. The facilities are WHO cGMP compliant among other regulatory bodies such as USFDA, UKMHRA, Saudi FDA, ANVISA, etc. 

The product portfolio includes highly innovative prescription products in niche therapeutic areas such as Pain Management, Diabetes & Cardiovascular management, Oncology, Renal Disease management, Osteoporosis management, Anti-tubercular, Gastro-intestinal care products and Vaccines. Our current business stems from our leadership segments in India i.e. Transplant, Nephrology, Diabetes & Pain with some exclusive products based on patented Drug Delivery Systems. 
Our first Nanotechnology based product 'PacliAll' (Paclitaxel in protein bound particles) was launched in 2011; it was the world's first generic for Abraxane, manufactured by Celegene USA. Apart from fortifying our presence in the above segments; we are planning major forays in Gastrointestinal, Osteoporosis, Cardiovascular & more importantly Oncology. 

Panacea Biotec is one of the largest Vaccine Manufacturing Company in India and is well acknowledged by the UN Health Agencies in partnering the Polio eradication initiative with supplies of millions of doses of WHO Pre-qualified Polio vaccine. As a sequel to the completion of full range of Oral polio vaccines (tOPV, mOPV1, mOPV3 & bOPV). Panacea Biotec has introduced the next generation Inactivated Polio vaccine (eIPV) vide a collaboration with the Netherland Vaccine Institute (NVI). This vaccine has found extensive usage in India for more than 3 years now and is registered in Bangladesh. IPV is also in advanced stage of registration in 10 countries word wide with the target of being in more than 30 countries in a couple of years and has been put up for WHO prequalification which is expected soon. 

Panacea Biotec is the first company in to have developed fully liquid Pentavalent vaccine (DTwP+Hep B+Hib) Easy Five in 2005. Easy Five is a WHO Prequalified vaccine being used in more than 25 countries worldwide. The vaccines portfolio consists of Enivac-HB (Hepatitis B vaccine), Enivac-HB Safsy, Ecovac-4 (DTwP+Hep B), Easyfour (DTwP+Hib), which are also WHO prequalified. Vaccines in the offing are- Anthrax, Dengue, Japanese encephalitis and several others. A strong innovative vaccine pipeline is on the anvil which would pave the way for a consistent introduction of Next Generation Vaccines in future. 

Panacea Biotec is the third largest biotechnology company (as per ABLE Survey, 2011), as well as among the top 50 pharmaceutical companies (as per ORG IMS March 2010) of India. To tap newer opportunities, Panacea Biotec has organized its formulation marketing into Six SBUs - PRO Care, Diacar Alpha, Diacar Delta, GROW Care, Onco Trust, and Critical Care, which enables it to respond to changes in the industry and marketplace. 

We have tied up with National Institute of Immunology, India for Japanese Encephalitis candidate vaccine, Biotech Consortium India Ltd. for the development, manufacture and marketing of Anthrax vaccine, worldwide and with National Institute of Health, USA, for use of a peptide-based product for generation of hair follicles and hair growth. 

Panacea Biotec has also collaborated with Netherlands Vaccine Institute for Inactivated Polio Vaccine; NRDC- India for Foot & Mouth Disease vaccine for veterinary use and Bio Farma-Indonesia for Measles vaccine. Panacea Biotec has established a countrywide sales and marketing network in India through a vibrant sales force of more than 1,500 professionally trained and highly motivated marketing and sales professionals and efficient logistic network of 22 sales depots/carrying and forwarding agents all over India to make its products available at all places and at all times. 

While Panacea Biotec Ltd has achieved a plethora of credentials on Home ground (India); it has also consolidated its presence in about 21 markets across CIS, Latin America, Middle East, Asia & Africa. Our International Pharma business performance for the current financial year is pegged at nearly US $ 16 million with a robust growth of nearly 150%. The financials are expected to improve in a similar exponential manner in the next 2-3 years due to expected commercialization in Key markets across US, Latin America & Europe. 

Panacea Biotec has identified brand building in exports as its thrust area and it has significant presence in the global markets including the CIS, Africa, the Middle East and Asia. The company is actively exploring opportunities for launching as well as licensing out some of our patented products for manufacture/marketing in developed countries in Europe & North America.